Don't

reach for that 19th coffee.
Welcome to Glow Nutritional Consulting.
Helping you get energized naturally (without the crash), since 2012.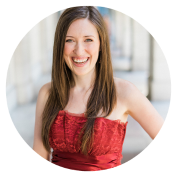 Welcome, I'm Nathalie Norris, CNP, NNCP, The Holistic Nutritionist for Energy.
My goal on this site is simple: I want to help you go from exhausted to energized, motivated and happy. Because I know when you feel good, you do incredible things, and your life gets really fun.
Receive The Glow Energy Guide
Helping you go from exhausted to motivated, energized and happy.
Click the pink button and sign up to get your free copy of The Glow Energy Guide.
Get energized naturally with 5 powerful super-foods. Created by a Holistic Nutritionist.
Receive Your Free Copy of The Glow Energy Guide.
I value your privacy. I will not spam you, and would never sell or share your email address.
"Working with Nathalie has made such a difference in my life..."

"I've already noticed the difference and it's only been a few days!..."

"Everything Nathalie explained was relevant, eye-opening and effective..."
Nutritionist-Created Blog Posts to Inspire Your Health
(Click the image to read)
You've found your
Personalized Invitation
To My Insiders Facebook Group.