16 Nutritionist-Approved Snacks!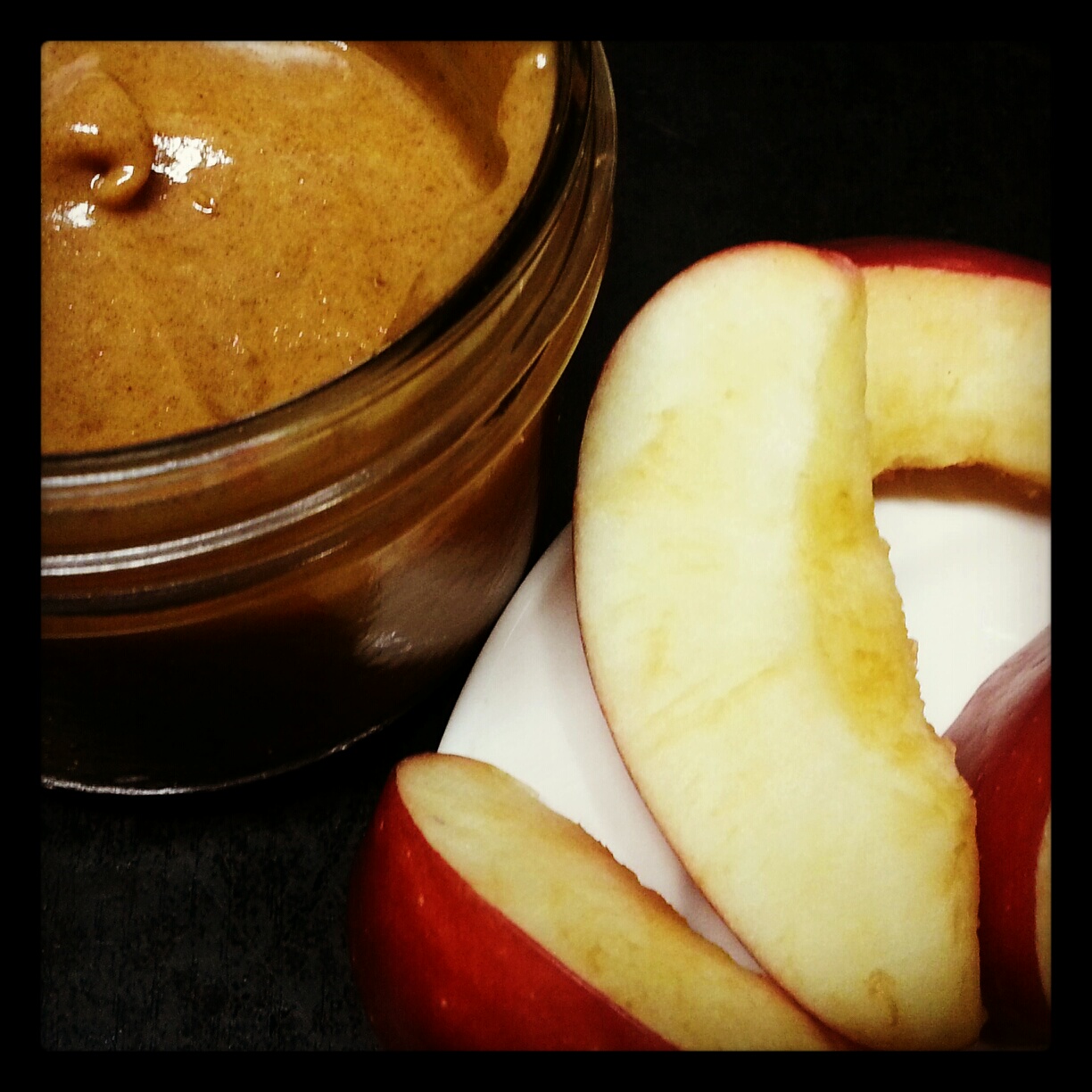 Welcome to Happy Snack Land! I wanted to give you some resources for healthy snacks. I'm a HUGE believer in snacking throughout the day. This helps to keep me sustained, and helps me avoid those massive crashes where I'm STARVING and NEED FOOD NOW! Sound familiar? This page is ALL for you!
I'll be updating it over the coming weeks. Once the title of the snack goes pink (like "Bean Salad" [#9]), it means I've put up the recipe for that snack. These are all things I make and eat regularly, but one of the things I'm working on is measuring things. The way I cook, or uncook, is "hmm, needs more ____" followed by dashes, pinches, handfuls or the classic "this looks mostly like a tablespoon".
So, to make sure the recipes I give you are dee-lish, I'm going to actually use tablespoons, teaspoons, and (gasp!) measuring cups. Then I'll get back to you. But in case you're in desperate need of healthy snack ideas, and you've got some recipe resources you trust, I figured I'd throw you a list to get you started. Happy eating!
1. Trail Mix – Go for it! Mix up your favourite raw nuts, seeds and dried superfruits. Amazing source of minerals, vitamins, healthy fats and energizing carbs!
2. Apple slices with Nut Butter – What's YOUR favourite nut butter? This snack can be made in under 5 minutes, and is full of fiber and protein! Simply dip apple slices in your favourite nut butter! Try searching out a nut butter that doesn't have sugar added to it.
3. Smoothie – There are so many AMAZING smoothies out there. You can check out my recipe section for some ideas, or search the internet for other great recipes. Basically? Fruits, vegetables, liquid and protein leave you satisfied and nutritionally loaded! If you're a big smoothie-for-breakfast-er, try making 1 1/2 times your normal breakfast smoothie, load the rest into a small mason jar or to-go cup and enjoy it as a snack later in the day!
4. Chia Seed Pudding – Oh My Gosh! Chia seeds make an AMAZING pudding. This recipe can be made ahead of time and stored in the fridge, or whipped together in a flash. Chia seeds are a complete protein, amazing source of inflammation-busting fats and filled with iron and other great minerals!
5. Vegetables and Hummus – A GREAT go-to snack! The hummus provides protein and fiber to keep you energized and encourages healthy bowels. Woo-hoo! The vegetables are FULL of phytonutrients that possess healing properties to make you glow!
6. Berries – Just grab a pint of fresh, organic berries. Rinse. Eat. So great! Also helpful in preventing depression through the winter months. Tempting, huh?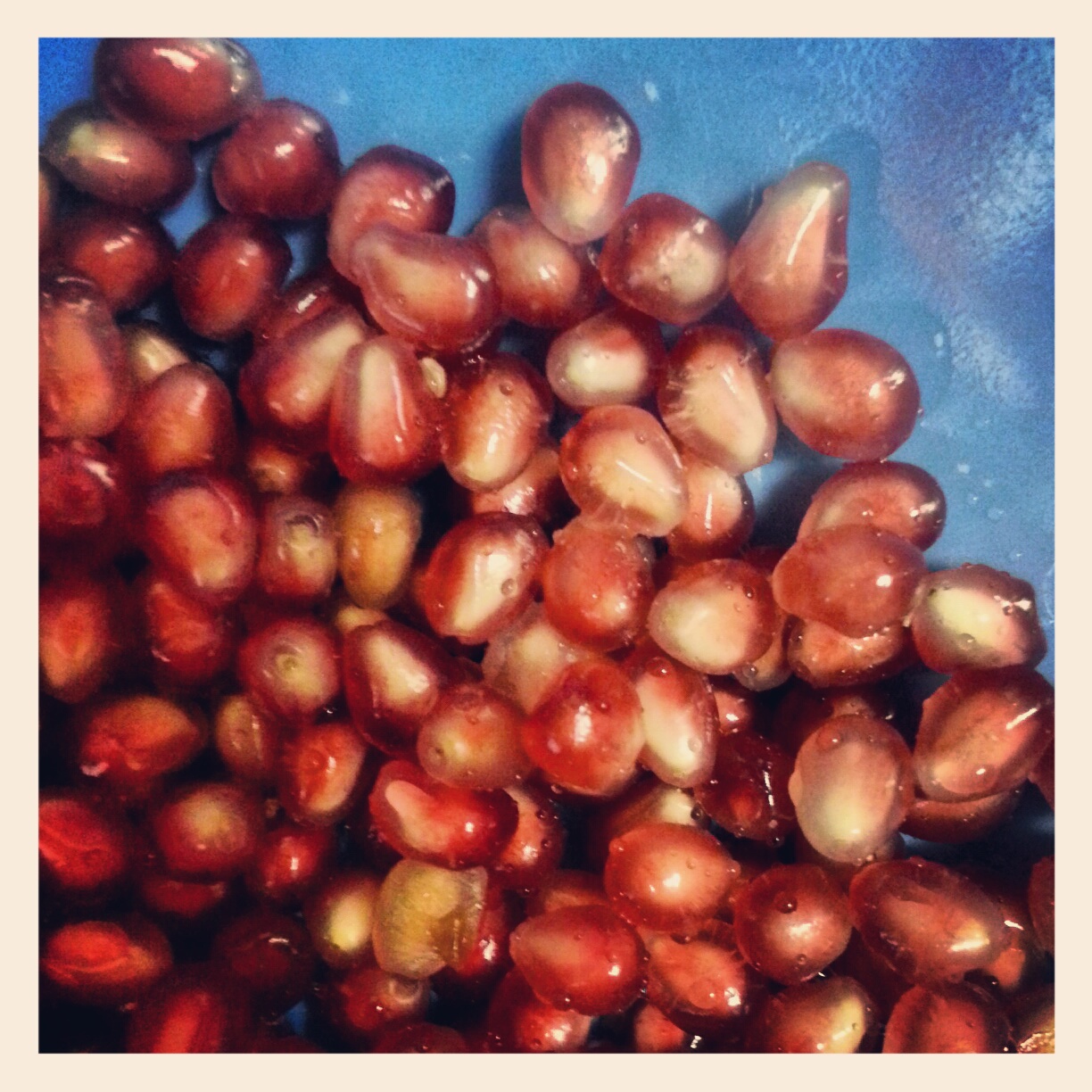 7. Guacamole – Avocados, the main superstars behind delicious guacamole are LOADED in nutrients. Besides their great fats, they are a complete protein and provide some of your B-vitamins to help you BUST stress. Make it fresh, and use it as a dip for veggies or look for baked corn chips (not fried), or dehydrated chip options!
8. Popcorn with Nutritional Yeast – Whoa. This is DELICIOUS! Pop some popcorn (in a pot, please. No microwaves here) and drizzle a little olive oil or apple cider vinegar on it. Add some sea salt and nutritional yeast. What's nutritional yeast, you ask? It's an AMAZING source of almost everything! Especially your B-vitamins to keep you stress-free. Best enjoyed at night-time.
9. Bean Salad – OK. These take a while to prepare properly. But you can make TONS and keep it in the fridge for about a week. If you're going to use canned beans, look for BPA-free cans. Otherwise take the time when you find it, and soak and cook the beans yourself. Your body will LOVE you for it! And by taking the time to nourish yourself, you're sending messages to your body that you're worth your time!
10. Raw Truffles – Tempted? These are DELICIOUS and AMAZING for you. Wait, a truffle that's GREAT for you? I'm in! Dates provide the sweet base that keeps the nuts together into balls. Raw nuts provide so many minerals, protein and essential fats. Especially if they've been pre-soaked! Take the time and treat yourself to some nut truffle love!
11. Salsa – Oh. We love salsa. An all-vegetable snack? This Nutritionist is ALL about veggies! Best made fresh rather than store-bought, because this Nutritionist is NOT all about preservatives. Try toasting some tortilla wraps (corn if you're not allergic, or whole wheat if you're not allergic, or gluten-free whole grain versions if that's the way you go) instead of using fried chips!
12. Veggies and Dressing – This is a super simple snack to make. So simple, in fact, that my 14-year-old self-conscious self was able to make it for herself when she was "on a diet". The changes I've made since? No yucky oils, please! Make the dressing yourself with great fats, and don't buy any dressings with non-organic soybean or canola oil. The chances of these oils being genetically modified are SO high, and that's no good for the world, or your body. Otherwise look for dressings that use olive oil, coconut oil, and ingredients that sound like food more than chemicals. Can't pronounce the ingredients? Put it back, and make the choice to nourish yourself.
13. Banana Boats – Ok. These things are SIMPLE. And delicious. Take a banana (whole if you want, sliced if you prefer it in pieces) and roll it in things like coconut shreds, cacao nibs, cocoa powder (or my favourite, raw cacao powder). And then eat it. Great when you're having a sugar craving.
14. Homemade Granola Bars – These are great snacks to make with young kids. Get excited about making delicious snacks with them, and see if they'll come into the kitchen with you. No go? Maybe next time! Yes? Let them enjoy getting their hands sticky! I throw oats, superfruits, some dark chocolate chips, sunflower seeds, dates and honey or agave into a big bowl until it's sticky enough to form into bars. Then whip it into a pan, and press it down. Cut into bars once it's compressed, and throw them in a container in the fridge until they're all gone. These are WAY better for you than store-bought versions.
15. Nori – What?! Relax, it's a seaweed. Add a strip into the toaster and watch the magic that happens. For a surprisingly fun snack, add some sea salt and cayenne pepper or ginger then toast. This is especially great in the winter, because those spices are very warming. And the iodine in Nori helps you give your thyroid some much-needed love.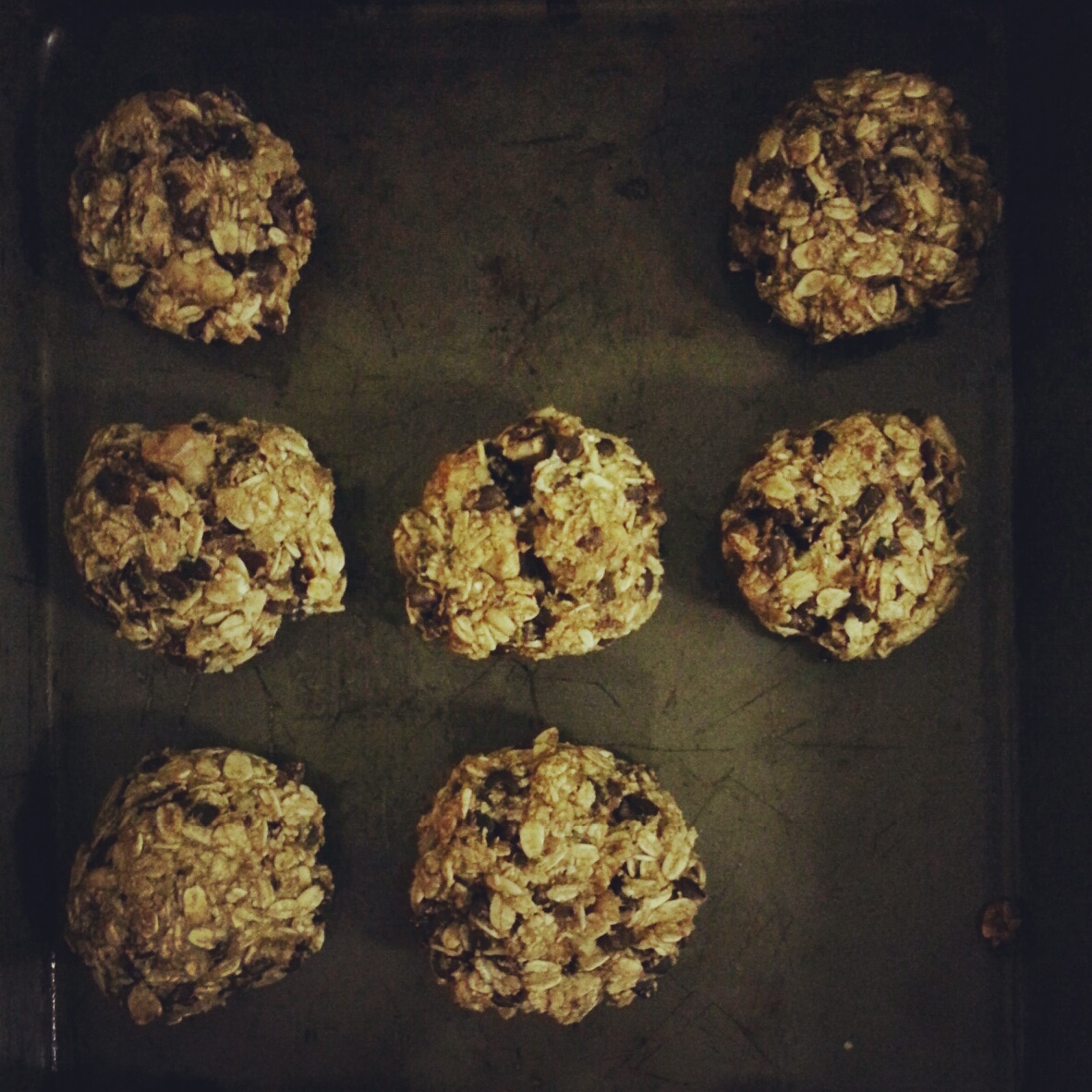 16. Whole Grain Cookies – Find a recipe and make some low glycemic cookies! These will kick sugar cravings, but provide you with more sustained energy than commercial, refined, blood-sugar-spiking and crashing versions. Or find some good ones at your local health food store, or in the health food aisle of your regular grocery store. Something to look for? Make sure that whole foods are your FIRST ingredient! (ie: whole wheat flour or whole almond flour instead of just flour)